During his early years of this management consulting career, Nicolai realised that IT systems becoming more and more vital success factors in the overall performance and delivery of companies. Nicolai moved into the IT consulting space and expanded his skill set into technical business analysis for system developments in the system development life cycle environment (SDLC).
Over the years, Nicolai has expanded his service offering and now covers the following IT consulting and business analysis services: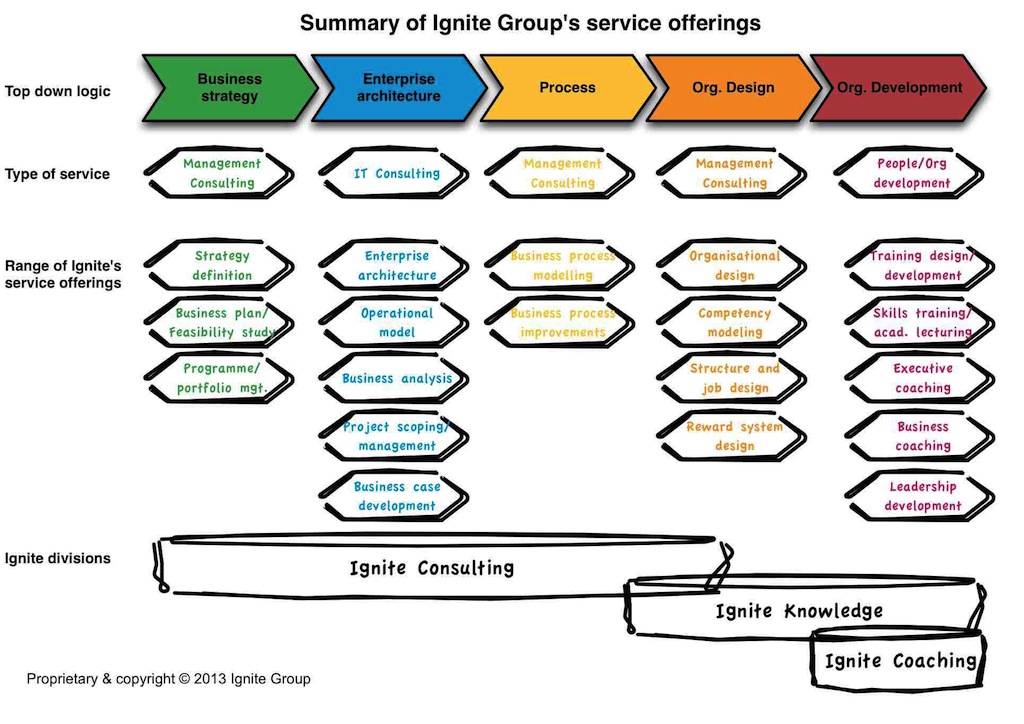 Business analysis (As-Is and To-Be analysis)
Understand strategic intent of organization and align initiatives to strategy and projects to strategy
Document strategy view and translate into business roadmap. Make recommendations and assist in the strategy formulation
Review project plans against strategy plan and feedback to business owners when misaligned with strategic plan.
Conduct information gathering from various sources to assess current situation and ensure complete and comprehensive coverage of As-Is.
Document requirements according to prescribed format, agreed methodology and range of required artefacts like use cases, data models, ERDs, DFDs, event driven process models, interface definitions, etc.
Assess business requirements and compile documentation for system development input.
Translate business requirements into functional and non-functional specifications as input for web and other IT system projects
Write other required specification such as RFPs and test documents.
Perform evaluations and documented recommendations and feedback.
Business case development to support and justify project investments
Develop business case document.
Perform cost / benefit, feasibility, sustainability and organizational readiness assessments.
Conduct information gathering to validate assumptions and business case rationale for any revenue enhancements, costs savings or cost avoidances.
Project scoping, project planning & management to ensure governance and delivery – together with Stakeholder and change management
Define project and problem with scopes, duration/efforts, WBS, stakeholder maps,
Set up and plan project approach, project methodology, governance methods and structure
Define change management and communication strategy and approach and prepare change / communication plans to support project transition into implementation
Develop and maintain strong relationships with internal stakeholder such as business owners, end users, technical staff as well as external vendors such as consultants and vendors.